Latest News
---
Dear Residents

With Autumn having approached, the outgoing resident's association committee wish to inform you that this signals the beginning of a new Community Newsletter from 1st October 2023.

A special General Meeting of Jumpers and St Catherine's Hill Residents Association members was held on August 3rd, 2023. The minutes of the meeting can be found on the website but essentially, in the absence of a quorate committee being elected for the future of the association it was voted to dissolve the association.
I am happy to report that Eileen Lancaster and I (with the support of persons who wish to contribute info pertinent to Christchurch), will continue to provide a monthly "Community newsletter" for as long as funds and resources allow.

Should any of our newsletter subscribers have any items or information they wish to be considered for inclusion, please contact us via the newsletter email address. We're grateful to our ward councillors Margaret Phipps and Vanessa Ricketts, who have agreed to continue their support to keeping us informed. The residents association website will continue to be "live" and updated as a signposting resource only.
To date, the past and current outgoing committees have worked on behalf of the members to the best of their ability and knowledge. The work of the association and its members will be recognised through the provision of a bench on St Catherine's Hill Nature reserve. However sad and disappointing it may feel that the members have reached the decision to dissolve the resident's association, the committee are grateful for the past financial support of its members, that will enable us to continue to provide the community newsletter. In view of the need to continue the newsletter and respect data protect, we will be asking all our email subscribers to reply to the next newsletter they receive in October, to confirm their permission to remain on our data base. Your details will not be shared with anyone else and will continue to be for the sole use of receiving the "Community Newsletter" from us. Could I also ask that if you are aware of any neighbour or friends within Jumpers and St Catherine's Hill Ward that have an email address, it may be that they aren't subscribed to our email newsletter. They will no longer get a paper newsletter so it may be helpful for them to subscribe

Best Wishes
Sue Fotheringham
---
Our afternoon tea to celebrate the King's Coronation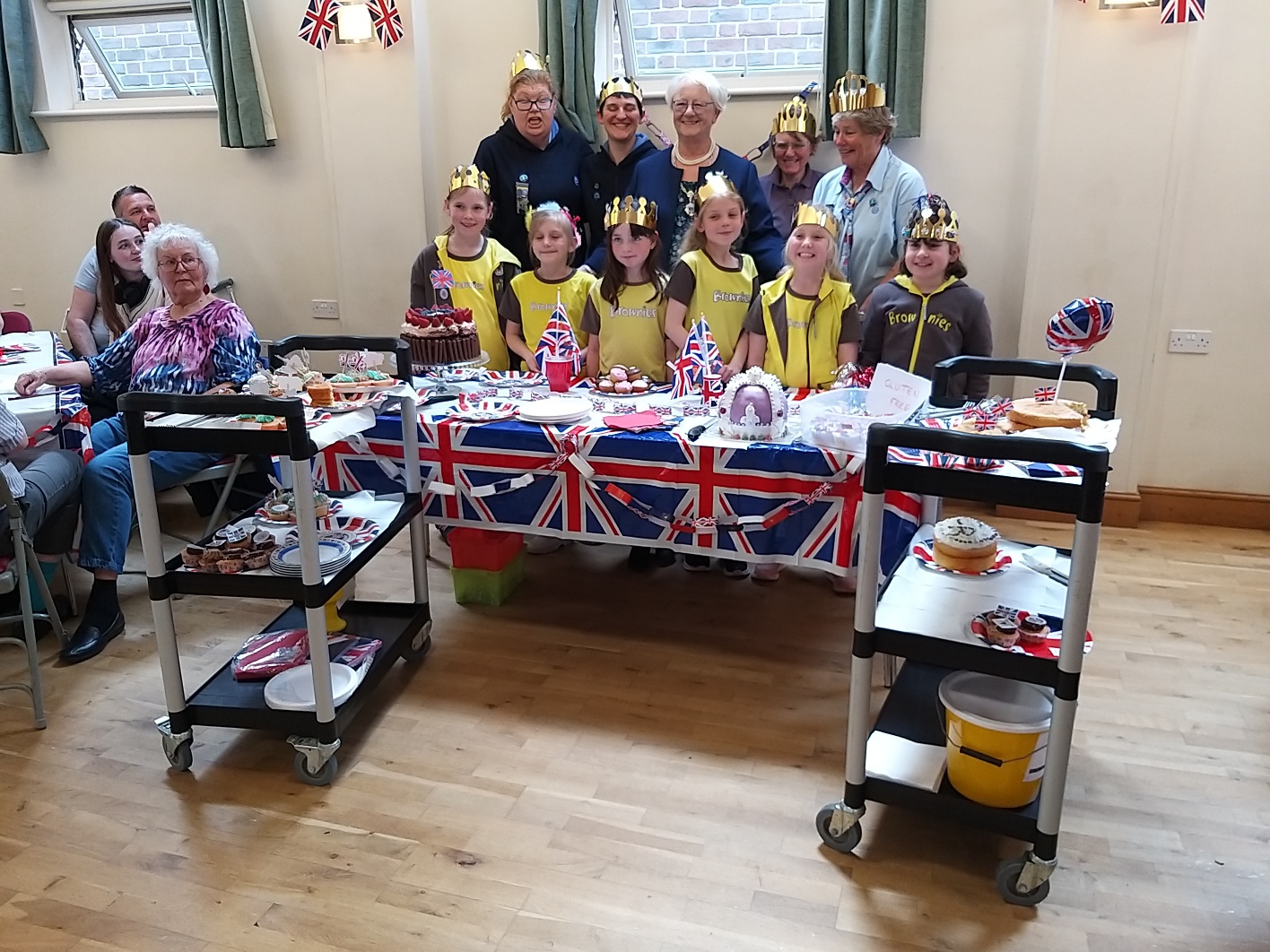 Our coffee morning to celebrate the Queen's jubilee
Click to view the results of the 2021 Christmas Garden Lights Competition
See a selection of some of 2020 year's entrants
We are run by volunteers who give their time free of charge in an effort to protect the environment that we all enjoy whilst living in this beautiful area.
Throughout this site, Christchurch Borough Council is referred to as 'CBC' and Dorset County Council is referred to as 'DCC'. The new combined Bournemouth-Christchurch-Poole unitary authority is referred to as 'BCP'.
'WCRA' means West Christchurch Residents Association, which was our name prior to 10th May 2017 when we were obliged to change our name for legal reasons. There is a company registered in May 2017 by a resident of Ringwood called West Christchurch Residents Association Ltd with which we have no connection. Any communication that you receive from West Christchurch Residents Association Ltd has not originated from us.
Christchurch Online A dedicated website to help the community of Christchurch, Dorset to find services, businesses and delivery options during the COVID-19 pandemic
---
These Newsletters inform residents of any important issues, or events, by an e-mail directly to your inbox. There is no cost for this service and the sole intention is to inform you of any important updates. If you would like to be included in this service please follow the Newsletters link on the left.

Thank you to Ivor Goddard, Mrs E A Weaver, Pauline Griggs and John Spittle for their photographs used in this website.

Some files on this site are in Portable Document Format (pdf) and you will need Adobe Reader to view them. If you are unable to display them you can download Adobe Reader free from here.

Explore the Christchurch area
---
In compliance with the European Directive on privacy and security related to websites that came into force on 26th May 2012 this site does not use cookies.